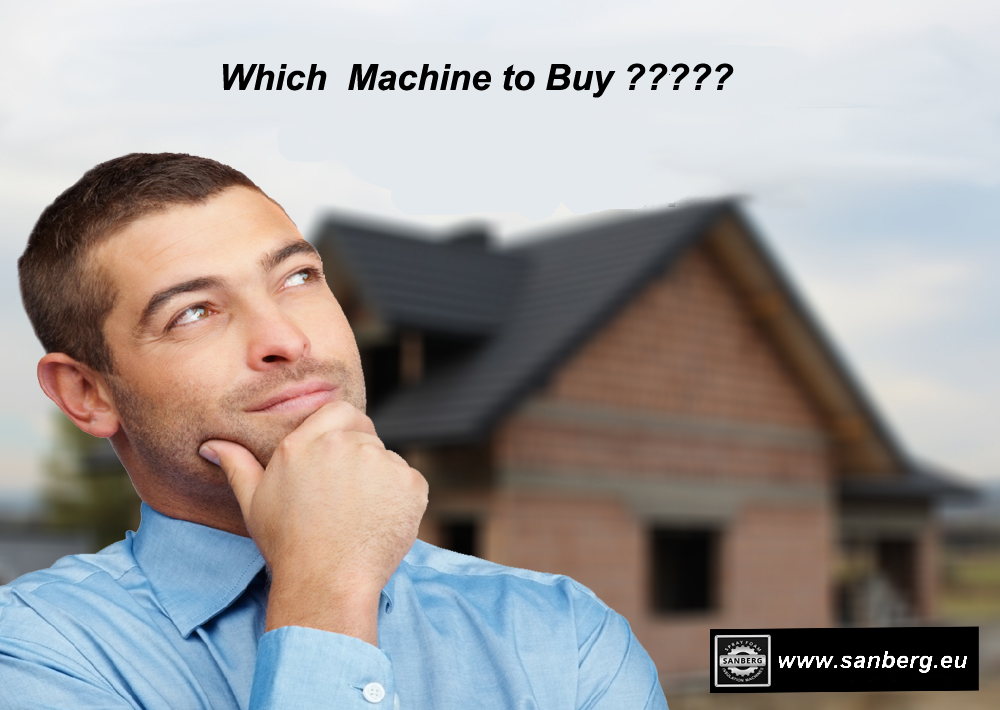 Which Polyurethane Foam Spray Reactor to Choose Without Spending a Fortune
What Polyurethane Foam spray reactor to choose without spending a fortune
Foam Spray Machine. Which one to choose?
Every businessman who wants to start providing the polyurethane foam spray services asks himself that question. Choice of the polyurethane foam spray reactor is very important, as the prices for these machines range from tens of thousands to even hundreds of thousands. If you make the wrong choice, you may have to bear large costs of exploatation and servicing, which may turn to be a significant part of the overall profit from the spray services that you'll manage to make. So what to choose? The answer is very simple, like the machine that is supposed to perform the work for your company. The best are the machines built with standardized parts, which are available in the Sanberg shop. The parts must be standardized and in metrical sizes. Such parts are cheap and easily accessible. Most of the elements of the polyurethane foam spray machines can be ordered from abroad. However the transport costs can sometimes exceed the price of the part itself. Spare parts available in our shop are cheaper than those from abroad. Why to bear the unnecessary costs?
You spend your hard earned money. Do it well, and they will come back to you.
Buying the polyurethane foam spray machine is like buying a car. At the very beginning we choose the exclusive brand, but then we check the price of the car and of its parts and our choice turns towards the car that can be repaired cheaply with parts available in our local store. If we just want to have a vehicle to drive us around and be cheap, we will choose a mid-shelf car. That is the range of products represented by Sanberg for the polyurethane foam spray machine branch. Some people will choose the exclusive machine, but often without realizing the costs it will generate in future.
Why us?
Sanberg polyurethane foam spray reactors are the alternative for the expensive machines, as our products are available in decent prices and are affordable for any company. They are dispatched from Poland within and hour from the order. The package with parts is delivered to the customer in 24 hours. We have 90% of all our machines' spare parts on stock. What speaks in favor of choosing the Sanberg machines? The price for our devices is one of the lowest on the market considering this type of machinery, and low costs pay off quickly. Also the prices for the spare pats are no burden to any company's budget and that increases profits even more. Our machine will pay off in short time and that seems to be the point of any business investment, isn't it? Sanberg stands for the best mid-range polyurethane foam spray reactors.